HOW TO APPLY REGAINE® FOR WOMEN FOAM
Regaine® for Women Foam is a treatment for female pattern hair loss. It is the first and only clinically proven foam for women to regrow hair.
Clinically Proven
Minoxidil is the active ingredient in REGAINE® for Women Foam. It is scientifically proven to reactivate hair follicles by working deep down in the root.
It takes time to regrow hair
Revitalised follicles create new hair in as little as 12 weeks.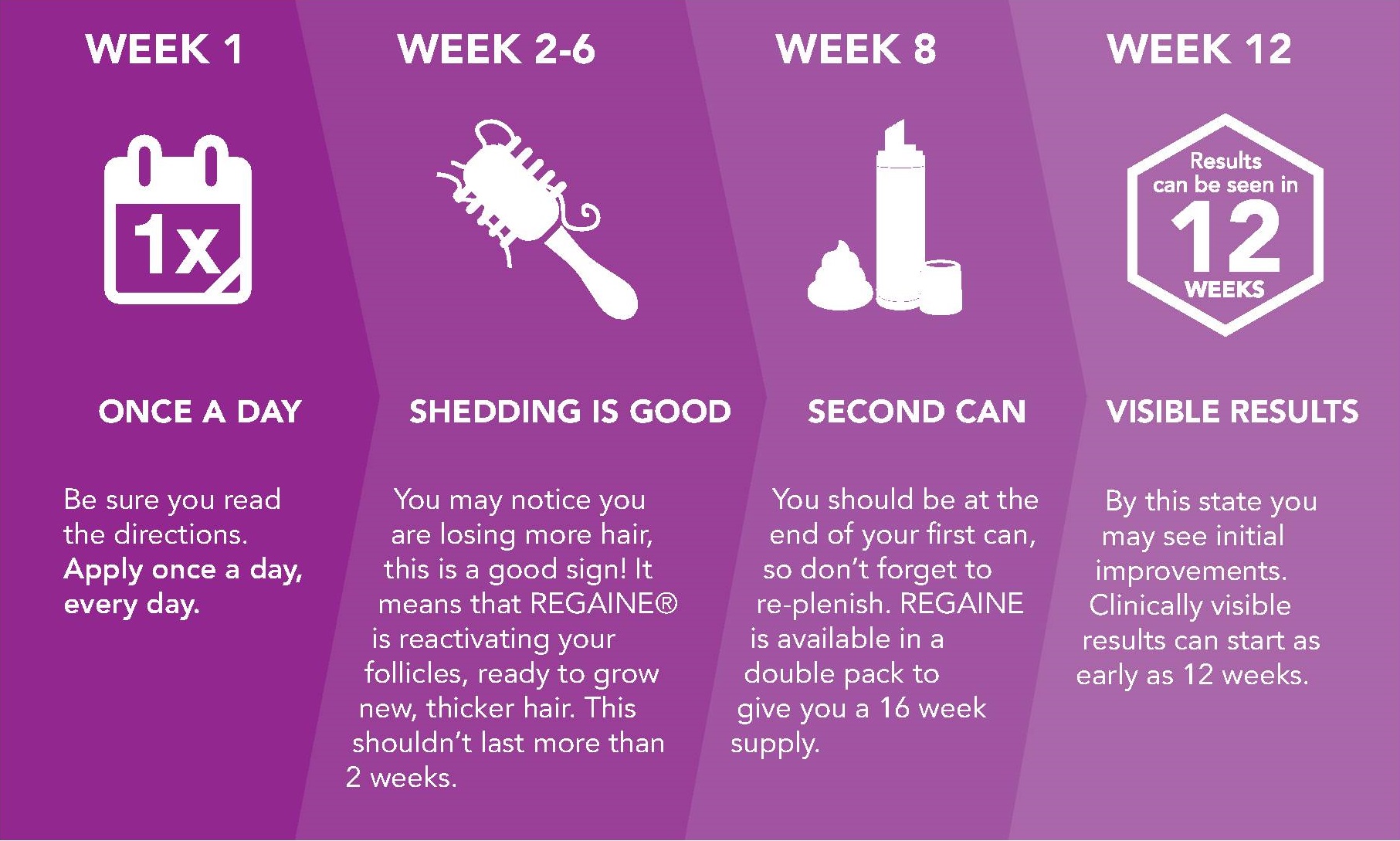 Keep going, 8 out of 10 women experience hair regrowth
At first, new hair may be soft and downy, but after further use it should become the same as your normal hair.
REGAINE® for Women Foam penetrates the scalp to reactivate inactive follicles, ready to grow new thicker hair.
Step 1: Use on dry scalp. Hold the can vertically upside down to dispense half a capful of foam to a non-absorbent surface, such as a soap dish or a plate. Part your hair to expose the troubled areas.
Step 2: Apply directly to the scalp with a massaging motion. As the foam penetrates the skin it reactivates hair follicles that have become inactive.
Step 3: Wash your hands well with soap and water. Once the foam dries completely, style hair as usual.
We suggest to use REGAINE® at night as part of your daily routine, let it dry and Minoxidil can work during the night.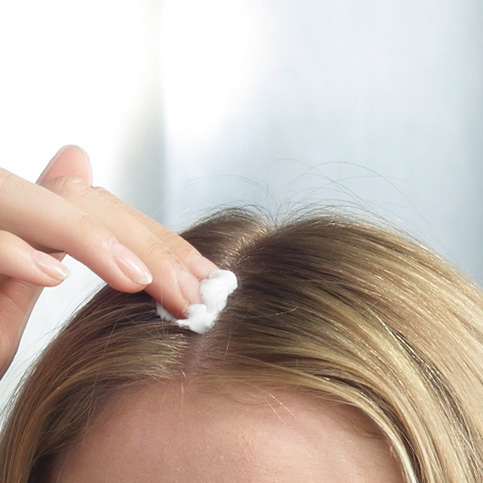 For best results:
Use only the recommended dosage of half a capful once a day.
Apply REGAINE® for Women Foam to a dry scalp.
Let the foam air-dry and then follow your normal styling routine.
Please refer to the Patient Information Leaflet for full directions for use.
Shop Regaine® For Women Solution
REGAINE® products and treatments are for hereditary hair loss. REGAINE® for Men Extra Strength Scalp Foam 5% w/w Cutaneous foam, REGAINE® for Women Once a Day Scalp Foam 5% w/w Cutaneous Foam, REGAINE® for Men Extra Strength Scalp Solution 5% w/v Cutaneous Solution, REGAINE® for Women Regular Strength contain Minoxidil. Always read the label.