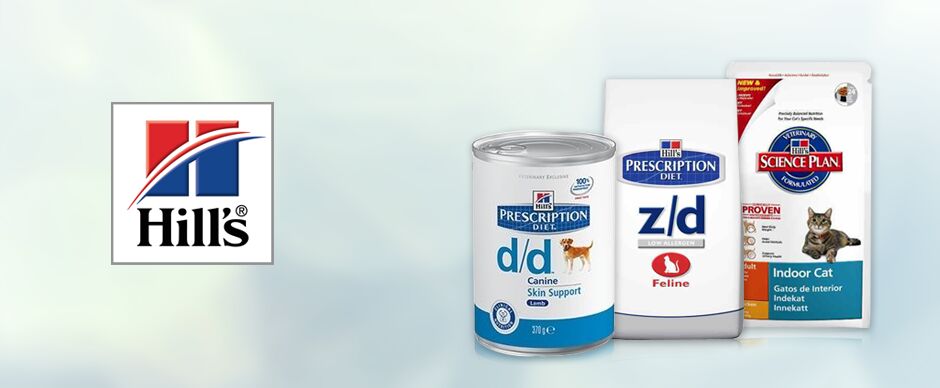 Why does my pet need breed, size & lifestyle specific food?
Gone are the days when dogs were just fed 'dog food' and cats were just fed 'cat food'. Today's pets have more options from Hills pet foods that meet not only the needs of their breed, but also their size and lifestyle. But you may wonder is all that really necessary?
Pet specialists suggest that you feed your dog or cat foods that will match his lifestyle. Dogs and cats that spend more time outdoors need food that will provide them with extra energy to run and play, while pets that spend most of their time indoors will need a food source that contains fewer calories and more fibres and proteins.
The size of the pet also determines what food he/she should be eating because larger pets need more calcium to help protect them from joint problems as they grow older. As your pet ages his lifestyle may become more relaxed and cause him to gain weight will which will put more strain on his bones. Larger dogs and cats are more prone to brittle bones and orthopaedic problems as they get older and need a diet that will provide them with extra calcium and Vitamin D to stimulate the conversion of calcium.
Kibble size too varies from breed to breed. Smaller dogs and cats require a kibble that will not put stress on their jaw strength and that can be easily digested. Specialised consistency of foods especially for older pets or pets with digestive or other will also aid in digestion and ensure that these pets can benefit from a nutritious diet that is gentle on their digestive system.
If your pet already has health problems, Hills prescription pet food for dogs and cats can help to give him the nutrition needed to help his body deal with things like arthritis, asthma, bone weakness, flea allergies, hair loss, heart disease, kidney disease, immune-mediated skin disease, obesity, and inflammation throughout the body. Consult the vet or pet healthcare advisor if you are unsure about the nutritional needs of your pet.
As you can see, giving your pet the proper nutrition to suit his breed, size, and lifestyle is important! Your pet needs all the love and care he can get.