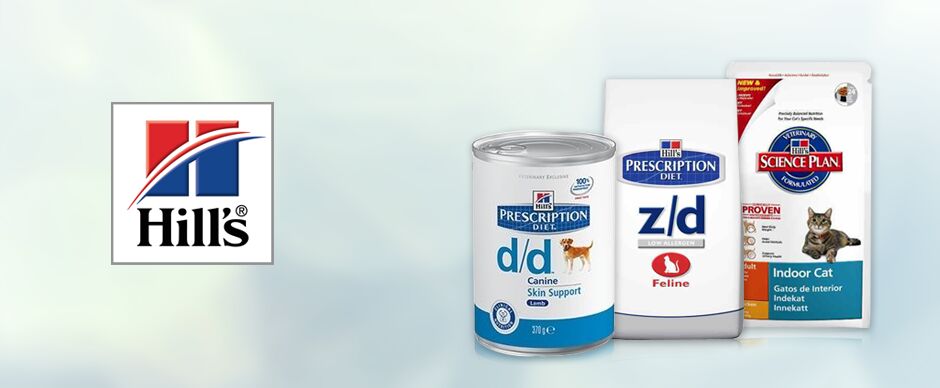 Founded by veterinarian Dr Mark Morris in 1939, Hills Pet Food is specially formulated for your dog or cat's specific health needs and concerns. With vets, nutritionists and food scientists providing advice and formulating recipes from their Pet Centre research facility in Topeka, USA, this is a brand you can put your trust in totally. Vets tell us that, as with people, pets need different levels of nutrients at different stages of life and according to how their bodies develop. A good, suitable diet is therefore key in making sure that your pet is kept feeling healthy, vital and full of life.
From small, medium and bigger build puppies, to foods made for more mature dogs with a focus on maintaining an ideal weight and mobility, there is a product perfect for your pooch. For cats, the range caters from kittens to support immunity and digestive health, to adult cats who have been neutered and therefore need extra help with their often compromised urinary health. There are general well- being packs, with a focus on essential fish oils and anti- oxidants. All foods mean that you can be confident that your pet is receiving the key things it needs for optimum health: water, protein, carbohydrates, fats, vitamins and minerals.
Founded by a vet, developed by vets and used by vets, Hills is a pet food that you know is trusted by the experts in companion animal care.