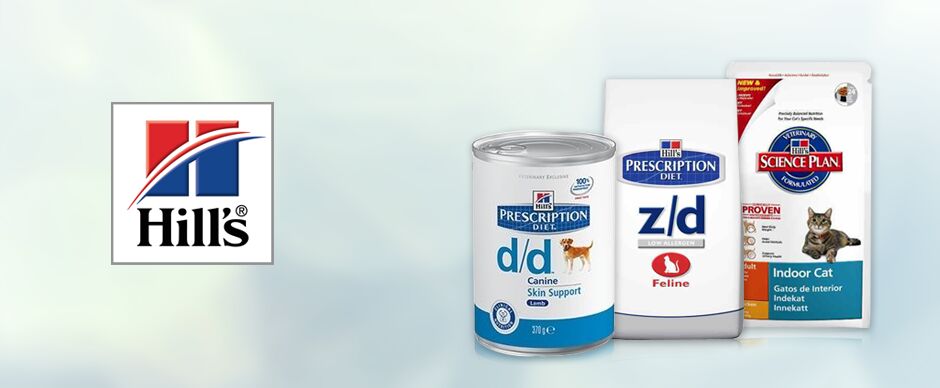 Good nutrition is at the heart of good health. Prescribed by your vet, Hills prescription pet food is specially formulated to alleviate your pet's illness and health concerns.
The range of tasty dry and canned food helps with getting them back in their usual selves as quickly as possible. Its hypo- allergenic food provides a safe solution to virtually any food allergy, whilst coat and skin is nourished by essential fatty acids. The diet mix will get your obese pet to a healthy weight with its low calorie blend of nutrients, whilst the high level of fibre helps to keep them full and minimise begging for extra treats. If your pet suffers from kidney disease, poor oral health, gastrointestinal disorders, skin disorders or a myriad of other complaints, there is a food to help their recovery. With Hill's, nutritional needs are met with the minimum of the extra nasties that creep their way in other brands of pet food: no excess fat or salt, just top quality ingredients to nurture your companion.
The vet's number one choice for health management, there really is no better way to care for your pet than Hill's.