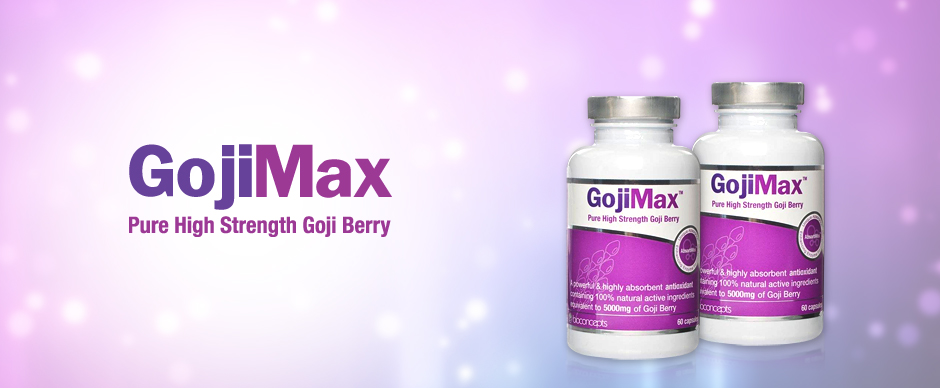 Why Customers Love GojiMax
"I suffer from what feels like 100 colds in the British Autumn/Winter. I started taking GojiMax as a preventative measure this summer and so far I've had about one bout of the sniffles. I even feel healthier within, like an overall wellbeing. I guess as I don't feel run-down mentally, I'm not run down physically either. Loving GojiMax™!"
Susan
"I was taking another Goji Berry supplement before GojiMax™ as an aid to slimming, but the potency was very low in comparison to GojiMax™. Since taking GojiMax™ I have finally noticed I have begun to lose weight. I believe Goji Berries help speed up your metabolism somehow, so, the higher potency GojiMax™ is right for me and my needs "
Jeanette
"Since beginning to take GojiMax™ a few months ago, I have felt really good within myself. Now that we are well within the cold months, I thought I would have begun to feel a bit drab (as I usually do with the seasonal change) but I don't! I truly believe this is the effect of GojiMax™. My sense of wellbeing is indescribable! "
Laura
"Goji berry to help maintain eye health? Although I'm sceptical, I do want to see if this works, therefore I began trying GojiMax™ a couple of months ago. My Opthamologist is happy to see that (although my eye sight is not improved) it has not deteriorated within that time either. I will continue use to see if results become even better somehow. "
Luke
"I wanted to try a natural supplement to aid slimming. I have read that Goji Berry can help with this and I figured a fruit supplement must be safer than other slimming aids that are not totally natural. So I decided on GojiMax™ as it was more potent than others I had seen. Since I started taking it 4 months ago, I have steadily lost weight. I'm glad it is this way as it means I will be able to keep it off, and it's a much healthier way to lose weight than having it happen rapidly. Very happy with the results! "
Kimberly