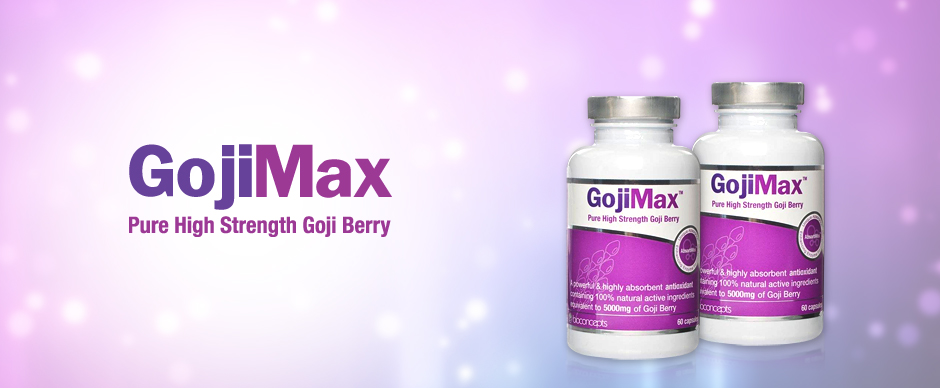 Goji Berry Secrets Revealed
More commonly known as Wolfberry, and less commonly as Lycium Barbarum, Goji Berry has been extensively researched for its health related benefits that have been documented as:
Protecting vision
Improving male fertility
Boosting immunity
Helping maintain blood sugar levels and cholesterol levels
Anti-ageing properties
Aiding weight loss
Native to South East Europe and Asia, Goji berries are rich sources of antioxidants, carotenoids, lutein, zeaxanthin, iron, zinc, selenium, essential fatty acids, fibre and protein. Goji Berries have been used within traditional Chinese medicine for more than 2,000 years to help boost immunity, circulation, eyesight and sperm count. The berries have also been used as a remedy for increasing longevity and protecting the liver.
Today, people have been known to consume Goji Berries to treat eye conditions such as macular degeneration, diabetes, high cholesterol and sexual dysfunction. Goji berries may offer preventive effects for dementia and liver problems. Goji berry remedies are even occasionally recommended for treating anaemia, burns, inflammation, pain, skin infections and coughs.
The Goji Berry has miraculous properties duel noted within the Tang Dynasty (around 800 A.D) whereby a water well was dug outside of a famous Buddhist temple. It was covered in Goji vines and those who prayed and drank from it boasted good health, and even at 80 years of age, had no white hair and had lost no teeth. The poet Liu Yuxi (772-842 A.D) wrote a poem noting: "The goji nourishes body and spirit, drink of the well and enjoy long life".
Check out Chemist Direct's extensive range of GojiMax products here.