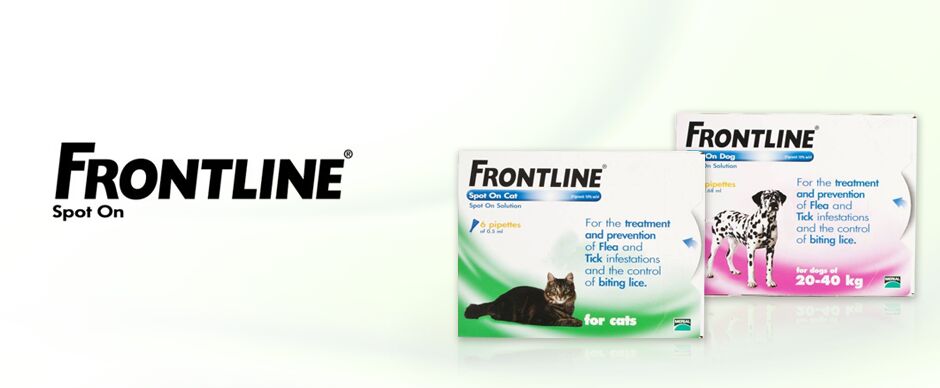 How to apply Frontline Spot On
Select the correct size pipette for the weight of the animal. It is recommended to weigh the pet.
Hold the pipette upright. Tap the narrow neck of the pipette to ensure the contents are in the main body. Then, break the snap-off top of the pipette along the scored lines.
Part the coat between the shoulder blades until the skin is visible.
Place the tip of the pipette on the skin and squeeze gently to empty its contents onto the skin, at one or two spots where the animal cannot lick it off. For cats, one at the base of the skull and a second 2-3cm further back is advisable.
Care should be taken to avoid excessive wetting of the hair with the product since this will cause a sticky appearance at the application site. This will disappear within 24 hours of application. Animals may be handled as soon as the application site's dry.
How often do I apply it?
The minimum treatment interval is 4 weeks.
Bathing or water immersion of dogs 48 hours after application will not stop Frontline Spot On working effectively. Apply at 6 weekly intervals if the pet is shampooed weekly with a chlorhexidine-based shampoo and 5 weekly if emolient shampoos are used.