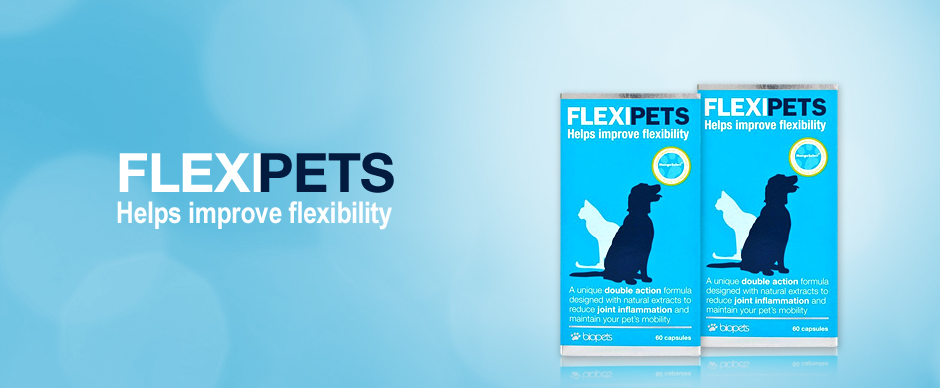 FlexiPets Success Stories
I have started giving my dog FlexiPETS every day, now that she is 9 weeks old. I want to give her the best start for joint health for life.
- John
I had a cat before this new one. She had DJD and suffered tremendously. She has passed now though. But that is why I give my new cat a daily joint care supplement of FlexiPets so I can hopefully avoid the same thing happening to her.
- Joan
To see your dog in pain is heart-wrenching. To see them limping when walking or yelping when they get up from lying down, is just the worst. Now we have a new puppy that I give FlexiPets to every day, to help prevent him suffering serious joint pain and immobility as he ages.
- Maureen
When your cat or dog has chronic joint pain, it affects their personality. I give my dog FlexiPets now, alongside his prescribed medication, as joint pain recently set in with him, but I will continue with FlexiPets long after the anti-inflammatories are finished, to help maintain that level of joint health.
- Rhys
My cat is now 12 weeks old so I will give her Flexipets from now on, to help keep her joints healthy.
- Louise