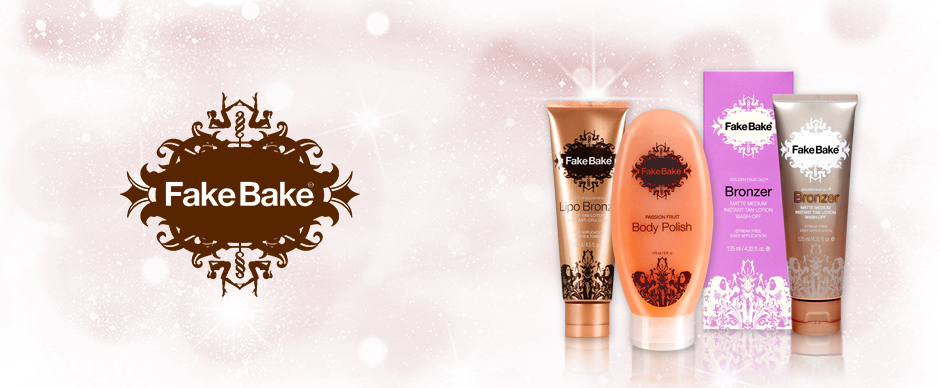 Prepare. Apply. Maintain.
Prepare
Make sure all shaving and waxing is carried out at least 24 hours prior to application. If the tan is applied immediately after hair removal, the tan will set in the open follicles causing a spotted look.
Make sure you thoroughly exfoliate before application as the tan will only develop on the top layer of the skin, where the dead skin cells have accumulated. Try Fake Bake Passion Fruit Body Polish for a fresh, fruity treat. If you have not exfoliated, this surface layer of the skin will gently shed itself within days…along with your tan. Exfoliating makes the tan more durable and also ensures even coverage over areas that can have a dead skin build up such as the elbows and knees.
Make sure you do not have any oils, creams, makeup or deodorant on the body before application as these can react with self tanners. Deodorant commonly causes green patches when self tan is applied over it.
Apply
Apply a generous amount of self tan lotion in gentle circular movements all over the body. For best results on the legs, bend the knee when applying to the front and then straighten when applying to the back as this avoids any tan sitting in the creases.
To get the right colour consistency for hard to tan areas such as feet, ankles, hands and wrists use only a small amount of tanning lotion mixed with moisturising cream. You'll find half a pump is far more than enough for these areas. This gives a natural look and ensures the tan won't stain in hard to remove places such as nail edges and cuticles.
Gently pat all over the body once the tan has been applied to ensure all tanning product has blended in. This will guarantee no streaks!
For a soft top up, mix one part Fake Bake tanning lotion with one part moisturising cream. This gives a slightly more delicate appearance to the tan and makes application easier.
Make sure you wash hands immediately and thoroughly after any contact with the tanning lotion, aside from deliberate application.
Maintain
To prolong your tan, apply plenty of Fake Bake Tan Enhancing Lotion after every shower. Avoid other brands, as they can leave the skin alkaline, which can then strip the skin of colour. Fake Bake Tan Enhancing Lotion has been specially formulated not to do this to give you an even, glowing tan day after day.