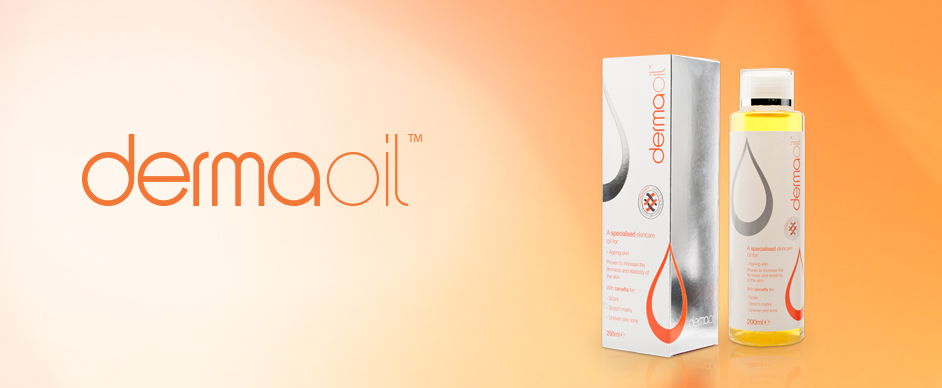 Collageneer: The power is proven!
Collageneer clinically trialled and tested to prove its amazing results
Dermaoil's main ingredient Collageneer has been put under clinical trial to look into its effects on type I collagen, HSP47 and the overall results it can have on our skin. One particular trial saw a stunning 92% of participants who noticed an improved firmness of the skin!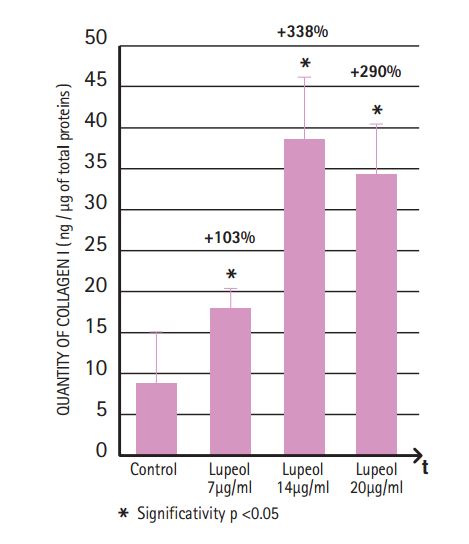 It has been found that after a 72 hour treatment, Lupeol significantly stimulates production and secretion of type I collagen. As seen in the graph, this started with Lupeol at 7mg, followed by 14mg and concluded with 20mg. We can see an obvious increase in the quantity of collagen when comparing the production between 7-14mg and 7-20mg.
After a 48 hour treatment, Lupeol induces over-production of HSP47 via over-expression of the gene. HSP47 also assists in the correct assembly of the triple helix and holds a quality control function by helping to prevent maturation of abnormal pro-collagen.
Collageneer as a skin treatment was then trialled using 25 volunteers over a period of 89 days.
This open study was carried out on participants aged between 45-65 years who were displaying visible effects of decreased collagen like sagging skin on the facial oval. They observed any changes they noticed to their skin while using a cream containing 2% Collageneer.
Self-assessment:
92% of the participants noticed an improved firmness of the skin
72% of the participants noticed a reduced skin sagging in the facial contour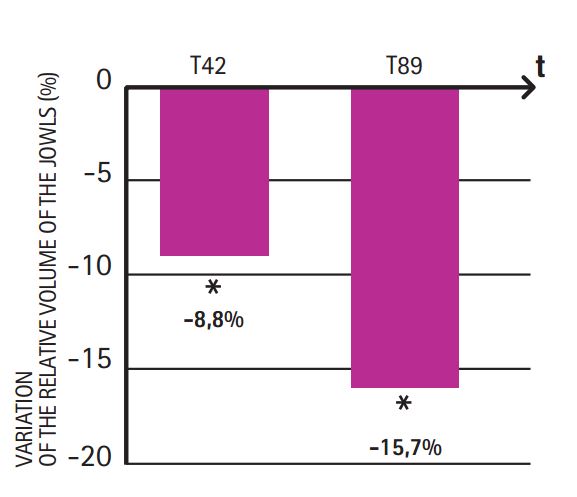 Skin elasticity participants noticed a significant improvement in skin elasticity.
Facial contour participants noticed a significant reduction in volume of the facial oval.