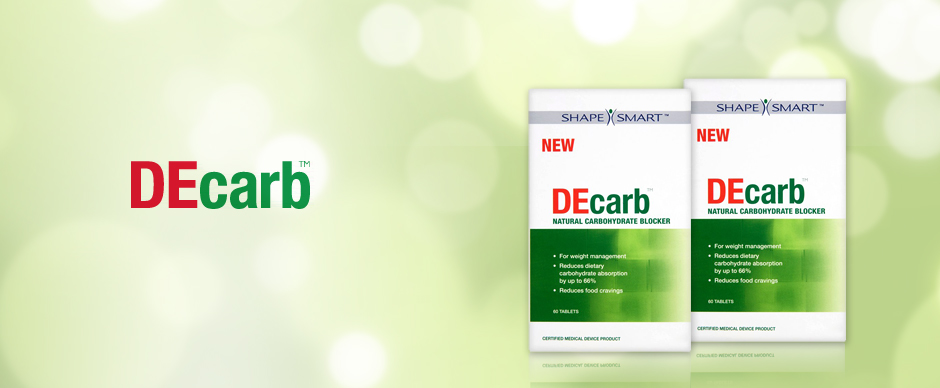 Gail Porter Age: 39, Profession: TV Presenter
DEcarb can help you reduce the number of calories converted from the carbohydrates you eat, and minimising the impact of food cravings following a high carbohydrate meal.
TV presenter Gail Porter admits starchy carbs like bread and pasta have always been her food weakness, especially pizza which she adores, but, as she has got older has found it harder to keep the pounds at bay. At first Gail says she didn't notice, but being so busy meant that the weight just gradually crept on.
With her 5ft 3 frame and 28J boobs the extra weight really showed and Gail started to wear baggier clothes to hide her shape. She also felt low in energy and would find herself filling up on carb-laden foods to get her through the day.
Gail decided to take the EATERtype assessment which told her she was an Energy Eater; grabbing quick high carbohydrate foods on the go. The results provided Gail with tips on how she could incorporate healthy changes to her eating habits into her everyday life, to manage her weight and help her slim down to a size 8.
"When I realised I was an 'Energy Eater' I was keen to change my relationship with food. I realised I had to cut back on eating so many starchy carbohydrates such as white bread and potatoes and had to stop the yo-yo dieting once and for all."
"With my busy lifestyle, I often find it hard to cut back on carbs such as potatoes, pasta and bread, which I eat to feel full quickly. It's easy to lose motivation when trying to lose weight, but DEcarb me stick to my healthy eating plan whilst still being able to enjoy a little of the foods I love."
"With the help of DEcarb I have lost over a stone since the beginning of the year. I look and feel the best I have done in years and the weight loss has given me a real confidence boost. I especially love my bottom and legs and I am looking forward to wearing lots of cute shorts this summer!"
Linda Robson Age: 51, Profession: Actress
DEcarb can help you reduce the number of calories converted from the carbohydrates you eat, and minimising the impact of food cravings following a high carbohydrate meal.
Linda Robson is an English actress best known for her role as Tracy in hit BBC comedy Birds of a Feather. During her television career Linda's weight has fluctuated constantly finally reaching size 16-18.
In a bid to lose some of the weight earlier this year, Linda herself signed up for the World's Best Diet series which took her to Japan to follow the national diet of raw fish, soya, noodles, rice and vegetables. However, Linda admits she did not find this an easy diet to follow and her love of British comfort food soon got in the way and with her busy work schedule and she made the mistake of turning to oriental take-away meals.
"I have a naturally curvy figure and a healthy appetite for all kinds of delicious foods especially fresh crusty bread and pasta, but unfortunately sometimes I just don't know when to stop. In the past I have gone on really extreme crash diets, depriving myself and losing weight all too quickly, usually for all the wrong reasons. As I've watched the weight gradually pile on and my body confidence diminish, I decided that I needed something different that would help me make a permanent change."
With such a hectic schedule and family life, I find diets impossible to maintain despite everyone being really supportive. I quickly get bored of feeling restricted and soon fall off the wagon. This time I began to take DEcarb alongside a healthy diet - taking more DEcarb when eating carbohydrate heavy meals. I found this more sustainable than past diets as I wasn't depriving myself of the foods I love most.
Traditionally I've shied away from slimming supplements but as DEcarb is completely natural and specifically for people like me who are guilty of eating too many carbs, I thought I would give it a go. There are no horrible side effects, the capsules are easy to swallow and it doesn't interfere with your metabolism. DEcarb just helps you reduce the amount of carbs your body absorbs without feeling deprived.