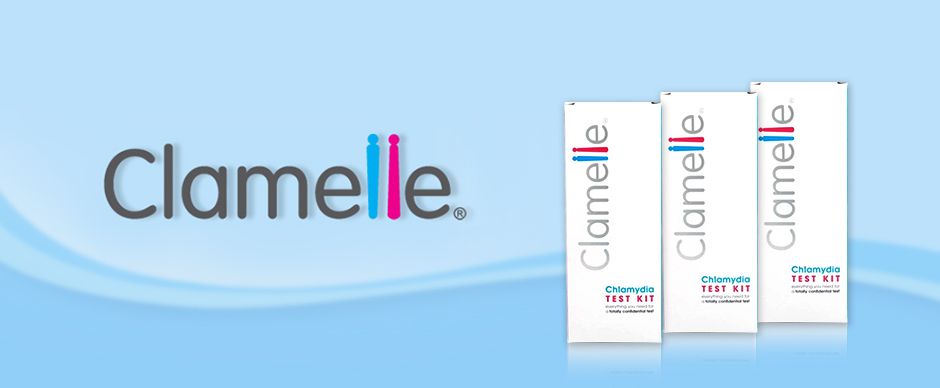 The Clamelle Chlamydia service is an anonymous and convenient way to test and treat for Chlamydia. There is no need to go to a GUM clinic or the doctor, no need to take time off work or risk meeting someone you'd rather not in the GUM clinic - just simply visit your pharmacist or buy a test kit on line.
The Clamelle test is a simple urine test, which you take in the privacy of your own home and post directly to the laboratory for analysis. You can get your result sent to you in the post within seven days or choose to return to the pharmacist to collect the result.
Clamelle Tablets are an antibiotic which treats Chlamydia and are available direct from your pharmacist, providing you have been tested for Chlamydia and the pharmacist confirms the treatment is appropriate for you.
Patient Information
How do I take Clamelle?
Take both Clamelle Tablets together as soon as possible after your test result.
The best time to take the tablets is just before bed and at least two hours after food or drink.
If you take the oral contraceptive pill and you experience vomiting or diarrhoea after taking Clamelle tablets, you will need to take additional contraceptive precautions for the next seven days. Please follow your pill's patient information leaflet or ask your pharmacist.
You should abstain from sex for 7 days following treatment with Clamelle.