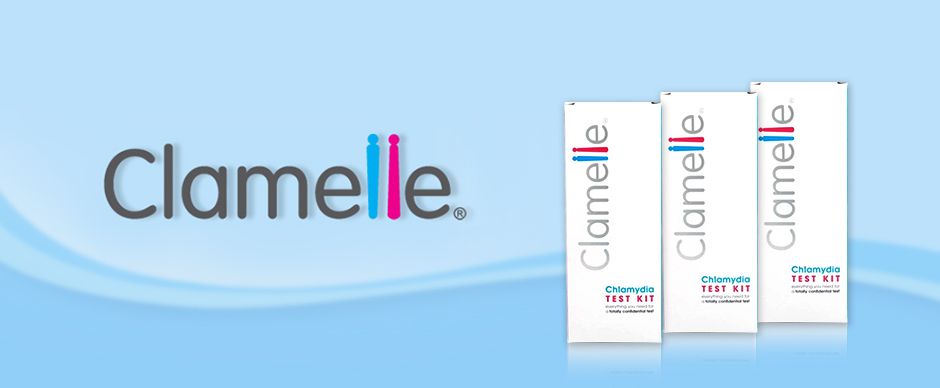 Get Tested! Take a Clamelle test to see if you have Chlamydia. Chlamydia is a very common infection which can be easily treated, so if you test positive, then go to your pharmacist and get Clamelle Tablets to treat the infection.
4 steps to be Chlamydia free:
1. Find out if you're infected within 7 days.
Take the Clamelle Chlamydia test and results will be sent directly to you or a participating pharmacy within 7 days. Find your nearest participating pharmacy by entering your postcode in the box on the right.
2. Take the treatment as soon as possible - no prescription needed.
If your test is positive, buy Clamelle tablets from a participating pharmacy. This follows a brief consultation with the pharmacist to confirm the treatment is suitable for you.
3. Inform your sexual partner(s).
It's not just you who's at risk. Your sexual partner(s) may be infected too. To prevent re-infection or the spread of this bacterial infection, the pharmacist will provide you with partner notification slip(s) to give or send to your sexual partner(s).
Your partner(s) will be able to purchase Clamelle tablets from the pharmacy (subject to pharmacist approval of suitability) without the need to purchase the test, provided they bring their partner notification slip in to the pharmacy.
4. Keep practising safe sex.
Remember, Chlamydia may be present without you knowing. Use a condom each time you have a new sexual partner. Using condoms each time you have sex reduces the risk of getting or passing on an STI.