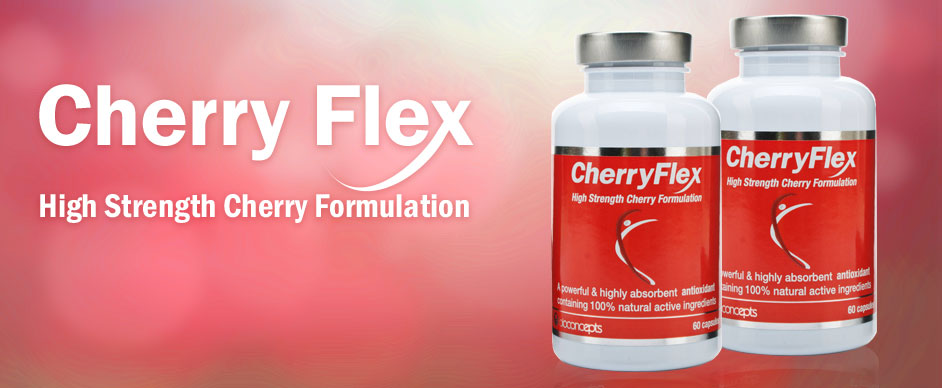 Why customers love CherryFlex!
I wouldn't say I am an insomniac, but I find it extremely hard to fall asleep and sleep through the night. The effects of this are debilitating and affect me daily. I decided to try these CherryFlex™ supplements as I thought 'what harm can it do?' as I'm at my wits end. But to my amazement, this cherry extract idea actually seems to work! I still have trouble getting to sleep (which is something I need to work on with relaxation techniques or something) but once I am asleep, I'm sleeping pretty much the night through! I feel brilliant!
Rachel
My diet wasn't great, and I started to suffer from attacks of Gout. I am in the process of dramatically changing my lifestyle, and part of this process I thought I'd incorporate CherryFlex™ as I have read that cherry extract helps alleviate the inflammation and pain experienced during an attack of Gout. I started taking CherryFlex™ as the pain was too much to bear. It actually did help. The pain and inflammation eased. CherryFlex™ isn't a cure for Gout, but it definitely helps you deal with it!
Dave
I noticed a lot of sports people took cherry extracts daily in order to help their bodies recover quicker from training and for better sleep, so now I'm trying it. I take CherryFlex™ daily, and feel really good the day after football or training. And I 'do' seem to sleep better. The sports people seem to be doing something right as cherry extract works!
Richie
I never wanted to take sleeping tablets as I'm one of those who will probably become addicted. I'm not a pill-popping person, so a natural remedy will always be the way for me to go. That is what I like about CherryFlex™. It's a daily supplement that helps improve sleep and is 100% natural. Perfect!
Tanya
CherryFlex™ has actually helped ease the pain brought on by Gout. Am extremely happy with the results.
Max