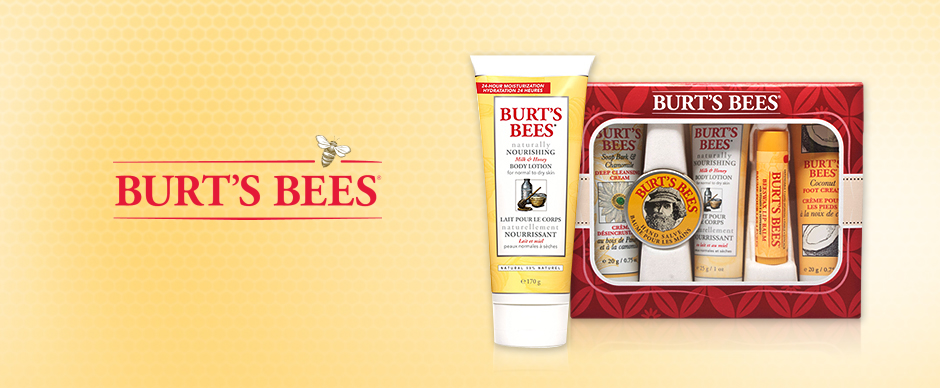 It all started with an artist, a beekeeper and some beeswax.
Burt's Bees was born in 1984, where artist Roxanne Quimby used leftover beeswax from Burt Shavitz's honeybees to make candles. A few years later in 1989, a NYC boutique fell in love with the artistry of Burt's Bees candles and the beeswax business quickly began to grow.
In 1991, we see the very first Burt's Bees product that we know and love today. Roxanne perfected the recipe for Burt's Bees Beeswax Lip Balm that has become an iconic product in their classic collection and remains to be their best seller.
The company moved in 1994 from Maine to North Carolina to focus on the health and beauty industry and developed their classic Lemon Butter Cuticle Creme that has gone on to become an award winning product for Burt's Bees.
In 1999, Burt's Bees went global as they expanded their personal care collections and were found in the UK, Ireland, Canada, Hong Kong and Taiwan.
2003 sees Burt's Bees break into natural beauty care with their Lip Shimmers that provide gorgeous colour and protection all in one.
Their part-philosophy, part-business model 'The Greater Good' was introduced in 2007. This philosophy has become the heart and soul of the Burt's Bees brand and keeps their values connected. They believe in their products being "Good for you, Good for us, Good for all".
A Burt's Bees campaign began in 2008 with Burt's PSA on Colony Collapse Disorder, marking their support for the plight of the bee. 4 years later in 2012, the campaign was named 'Wild for Bees'. It was also then that Burt's Bees collaborated with Natural Products Associated to develop the Natural Standard for Personal Care Products.
2010 sees the launch of the very first (and only) completely natural acne care line from Burt's Bees called 'Acne Solutions' that uses willow bark to revolutionise natural face care. In 2011, Burt's Bees were named #1 in an ImagePower Green Brands survey. They achieved this because of their zero waste to landfill, by turning waste by-products into biomass-based fuels, electricity and even cement.
To this day, Burt's Bees is possibly the biggest name in natural skin care with huge collections that use only the very best slices of nature. They still believe that what you put on your skin should be nature's best ingredients that will nourish, protect and care for your skin in the best possible way. Their iconic products can still be found in their classic collection, alongside their ever-growing range of delightful new products. As their range grows and grows, they still retain the belief of being 100% natural, 100% of the time, while caring for each other, their customers and the environment.