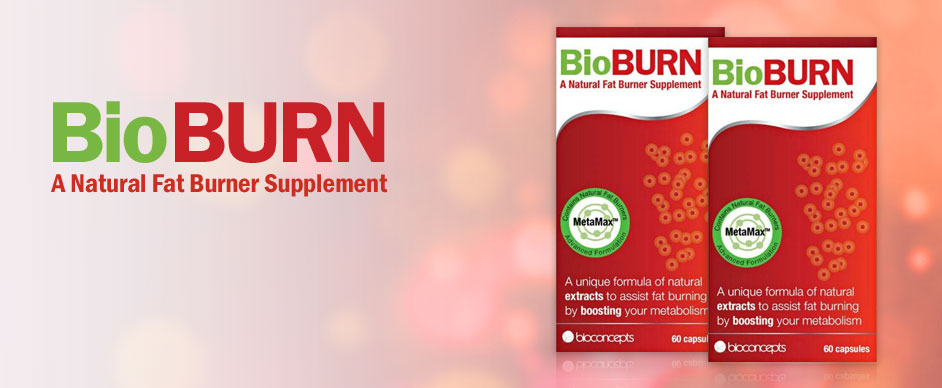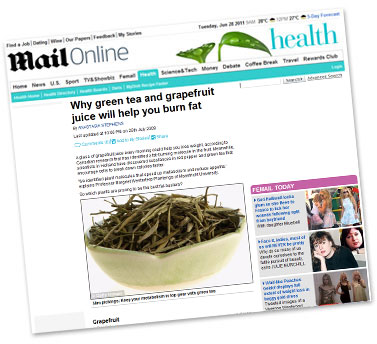 Why green tea & grapefruit juice will help you burn fat:
Scientists in Holland have discovered substances in red pepper and green tea that encourage cells to break down calories faster. 'We identified plant molecules that speed up metabolism and reduce appetite,' explains Professor Margriet Westerterp-Plantenga of Maastricht University.
So which plants are proving to be the best fat-busters?
Grapefruit: Naringenin, a flavonoid in grapefruit, balances out blood sugar levels and helps to prevent metabolic syndrome, a pre-diabetic condition associated with weight gain around the waist. Scientists at the University of Western Ontario found it worked by programming the liver to burn up excess fat, rather than store it.
Asked to drink grapefruit juice before each meal, obese people lost 31/2-10lb over three months through this alone, according to a study at the University of California.
Green tea: Green tea speeds up the rate your body burns cellular energy by up to 40 per cent, according to research reported in the American Journal of Clinical Nutrition.
The plant also increases the rate of fat burning. Researchers have found this effect is caused by the combination of caffeine and flavonoids found in the tea, whether it is drunk hot or cold.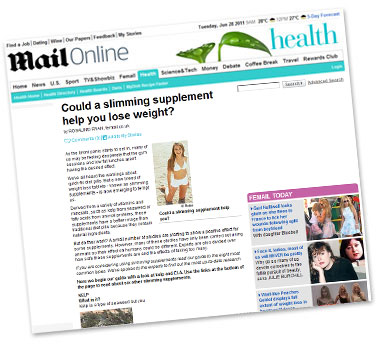 Could a slimming supplement help you lose weight?
In a Norwegian study on humans, one group of healthy volunteers were given a daily dose of CLA and another group were given a placebo - a pretend pill - and both groups were told not to diet.
After 12 weeks there was no significant difference in weight loss between the two groups, but those taking the CLA had lost more body fat.
Professor Mike Pariza from the University of Wisconsin, a pioneer of CLA for weight loss, says that CLA can reduce the ratio of fat to muscle when you put weight back on after dieting.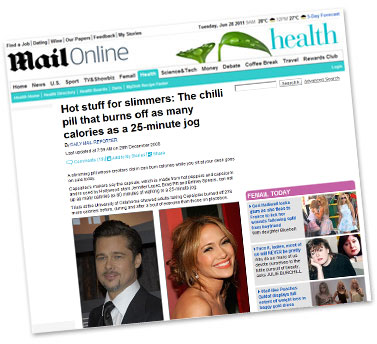 Hot stuff for slimmers: The chilli pill that burns off as many calories as a 25-minute jog
Trials at the University of Oklahoma showed adults burned off 278 more calories before, during and after a bout of exercise than those on placebos.
Several studies have found that hot peppers and their extracts are a safe option for nutritional supplements aimed at regulating diet.
The pills are already used in the United States by personal trainers because chilli and capsicum help speed up the metabolism, meaning people can lose weight more rapidly.