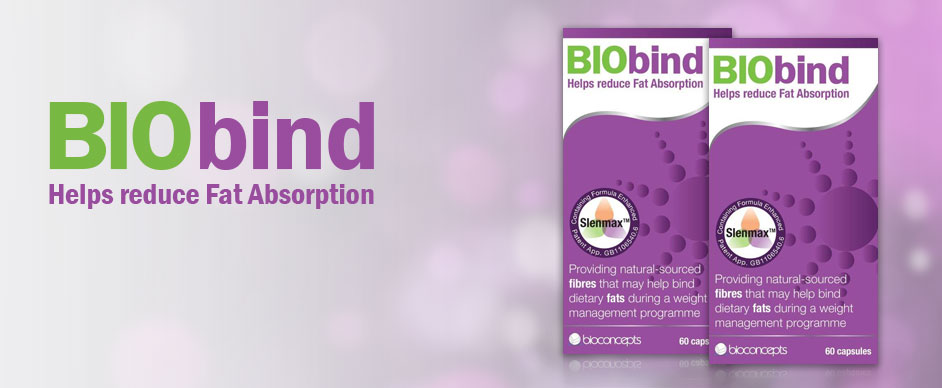 What is BioBIND?
BioBIND contains the natural plant extract Litramine which acts to bind fat without the side effects commonly experienced by slimming medication, enabling you to achieve weight loss in a steady and healthy way.
What does BioBIND do?
BioBIND helps to reduce food cravings & reduce the amount of fat absorbed from food within the body, naturally.
Who can use BioBIND?
Any adult worried about the amount of fat in their diet, who wants to lose weight or simply maintain a healthy weight. BioBIND is not recommended for children under 12 years of age.
What is BioBIND made from?
BioBIND contains a fibre compound of organic plant resources made from 100% natural dehydrated cactus leaves that bind to undigested fats in the body, helping it to dissipate from the body naturally.
Is BioBIND safe?
Remember to always use BioBIND as per instructions. When taking BioBIND, ensure you are drinking the recommended amount of water a day and eat a healthy diet.
When do I take BioBIND?
For best results follow the recommended dosage in the instruction table.
How many BioBIND tablets should I take?
For best results, follow the recommended dosage.
Can I take BioBIND if I'm pregnant or breast-feeding?
Do not take BioBIND if you are pregnant or breast-feeding nor if your Body Mass Index (BMI) is below 18.5.
Can I take BioBIND alongside medication or if I have an existing medical complaint?
It is recommended you consult your healthcare professional before taking BioBIND.
Can I take BioBIND instead of doing exercise?
For best results BioBIND should be used alongside a healthy diet and regular exercise.
Can I use BioBIND if I'm vegetarian or vegan?
BioBIND is suitable for both vegetarian and vegan diets.
Click for further Expert Advice on slimming and weight loss!