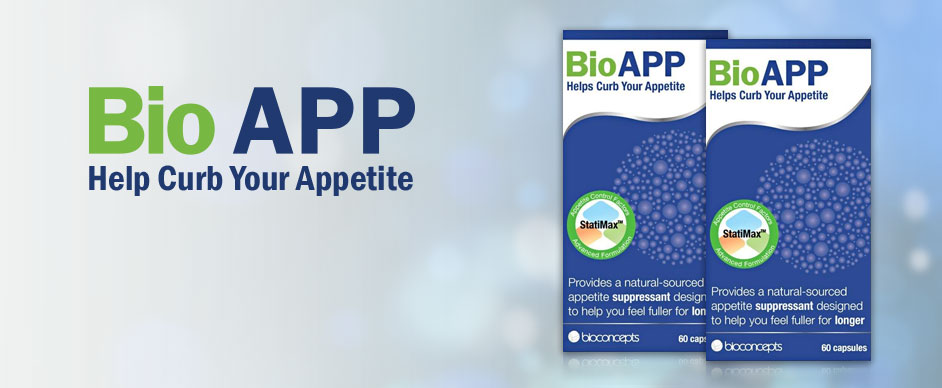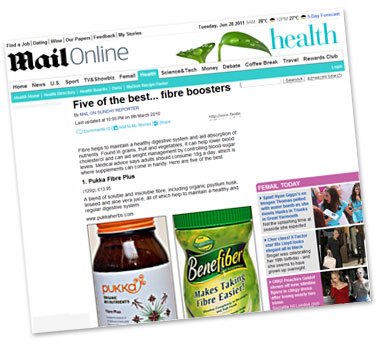 Five of the best fibre boosters
Fibre helps to maintain a healthy digestive system and aid absorption of nutrients. Found in grains, fruit and vegetables, it can help lower blood cholesterol and can aid weight management by controlling blood sugar levels. Medical advice says adults should consume 18g a day, which is where supplements can come in handy.
The konjac plant contains glucomannan, a chemical which has been shown to provide a feeling of fullness and help maintain steady blood sugar levels.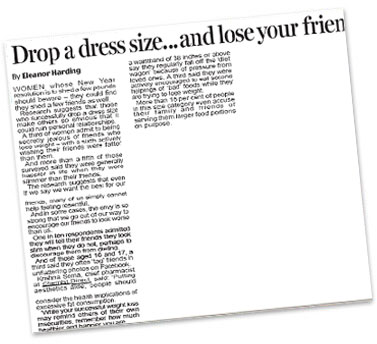 Drop a dress size...and lose your friends
WOMEN whose New Year resolution is to shed a few pounds should beware - they could find they shed a few friends as well.
Research suggests that those who successfully drop a dress size make other so envious that it could ruin personal relationships. A third of women admit to being secretly jealous of friends who lose weight - with a sixth actively wishing their friends were fatter than them. And more than a fifth of those surveyed said they were generally happier in life when they were slimmer than their friends.
The research suggests that even if we say we want the best for our friends, many of us simply cannot help feeling resentful. And in some cases, the envy is so strong that we go out of our way to encourage our friends to look worse than us.
One in ten respondents admitted they will tell their friends they look slim when they do not, perhaps to discourage them from dieting. And of those aged 16 and 17, a third said they often 'tag' friends in unflattering photos on Facebook.
Krishna Soma, chief pharmacist at Chemist Direct, Said: 'Putting aesthetics aide, people should consider the health implications of excessive fat consumption. While your successful weight loss may remind others of their own insecurities, remember how much healthier and happier you are. People often try to resist change so try soothing the anxieties of friends and family, as they probably don't even realise their own negative reactions.'
The survey of 10,000 adults, carried out by weight-loss treatment BioApp, also showed that most women, 93 percent, do not think they would have more friends if they were slimmer.
Shockingly, more than 40 percent of 16 to 17 years olds said they have been on a diet to avoid being seen as the 'fat friend'. Researchers also found many slimmers were being put under pressure to eat more by friends and family.
Two-thirds of British adults with a waistband of 38 inches or above say they regularly fall off the 'diet wagon' because of pressure from loved ones. A third said they were actively encouraged to eat second helpings of 'bad' food while they are trying to lose weight.
More than 15 per cent of people in this size category even accuse their family and friends of serving them larger food portions on purpose.