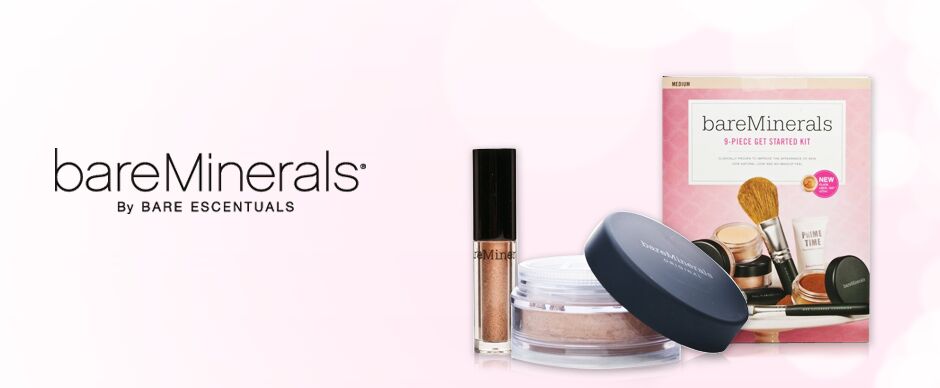 The Revolution of Mineral Makeup
One of the newest crazes in the makeup industry is the invention of mineral makeup products.
Bare Minerals dominate this market
Bare Minerals is 100% pure and only contains natural ingredients, free of oils, irritants, talc, and preservatives, making them the perfect option for sensitive skin. Because of the light consistency of the minerals, they also allow the skin to breathe, avoiding that heavy, caked-on feeling you sometimes experience with normal foundations and powders.
Many could be forgiven for thinking the light weight texture, and the powder consistency, would mean very sheer colour with minimal coverage, lacking in durability, but this couldn't be further from the truth. Bare Minerals, made by Bare Essentials, pride themselves on their revolutionary products, that provide excellent coverage while allowing the skin to breathe and all products also provide intense colour.What's not to love!?
The makeup market has been crying out for a company like this to come along, as we are becoming ever more demanding in the quest to use only natural products. More and more research is constantly being carried out on the products found in standard makeup, and quite often the results can be startling, encouraging us, the consumer, to search for the better alternative. And here it is; Bare Minerals, 100% natural and free from preservatives.
Bare Essentials started the revolution in mineral makeup with the introduction of their award-winning, 100% pure, Bare Minerals. Although you might be tempted to believe that the brand is relatively new, you would be mistaken. Bare Minerals has been around since 1976.
These products look like a powderfeel like a cream and buff on like silk, giving skin natural luminosity. Free of preservatives, talc, oil, fragrance and other harmful chemicals, Bare Minerals provides impeccable coverage for every skin type, skin tone, and concern, yet it doesn't feel like you're wearing any makeup at all.
Foundations and powders are only the tip of the iceberg. Also included in the range is other colour cosmetics and treatments designed to enhance your natural beauty, such as lip colours, lip liners, lip glosses, mascaras, skin preps, flawless application brushes and much more.
Check out the range for yourself, and we guarantee you will be pleasantly surprised at the simplicity of application, and flawless results of such a revolutionary product.