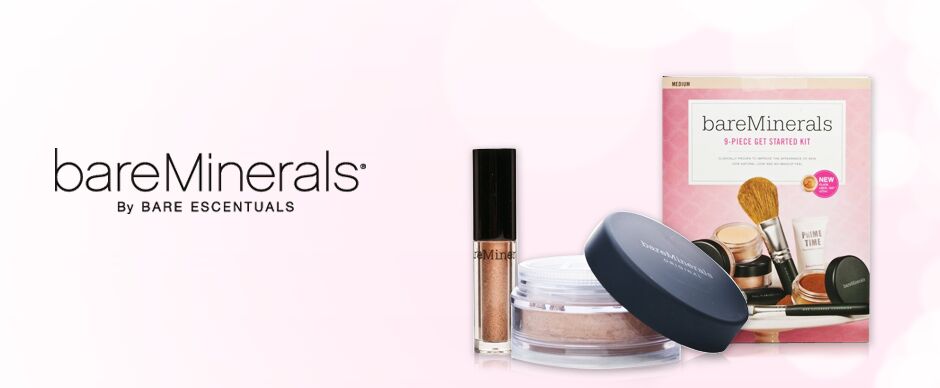 There isn't a girl in the world who wouldn't want to have completely clear skin. The good news is that in spite of the current condition of your skin, you can start taking steps today to improve it.
To start, determine what your skin type is. Do you have:
Dry skin: flaky, scaly, or rough?
Oily skin: shiny, greasy, and enlarged pores (at times)?
Combination skin: dry in some spots (usually cheeks) and oily in others (usually forehead, nose, and chin)?
Sensitive skin: does your skin itch, sting, or burn after using makeup or skincare products?
Normal skin: balanced and clear, not sensitive.
Normal and combination skin
Make sure you are using cleansing products that are made for your skin type. Resist the urge to grab and use whichever soap is nearest to the shower or skin. It may save time, but it might also cost you skin problems like dry or anced skin. If your face is normal or combination skin types use a bareMinerals cleanser or wash. Avoiding scrubbing your face too often, thrice a week is plenty. Rinse your skin with warm water and pat dry. If you already use a mild wash and notice your face still feels crackly or oily, try switching to a different product.
Dry skin
If you have dry skin, use a gentle cleanser that has less alcohol and fragrance, as these ingredients only dry out the skin more. Gently wash the skin and rinse it properly with warm water. Avoid using hot water to wash your skin as it will remove natural oils from the skin and make the skin dry out faster. Try exfoliating once a week with bareMinerals exfoliating treatment cleanser. This will help to get rid of flaky skin cells and help your skin look fresher and clearer.
Oily skin
If you find your skin too oily even after washing your face, swap to a bareMinerals oil-free foaming cleanser to wash your face. Rinse your face with plenty of water. You can also use a toner or astringent after washing your face. This will help remove any extra oil and make your face appear less shiny.
Sensitive skin
If your skin is sensitive be careful to wash it only with a gentle cleanser and rinse with warm water. Pat the skin dry instead of rubbing and do not exfoliate too often as it may irritate the skin. Do not use products that have alcohol, soap, acid, or fragrance added. Skin care products that contain ingredients like aloe vera, chamomile, green tea, and oats are good for you.