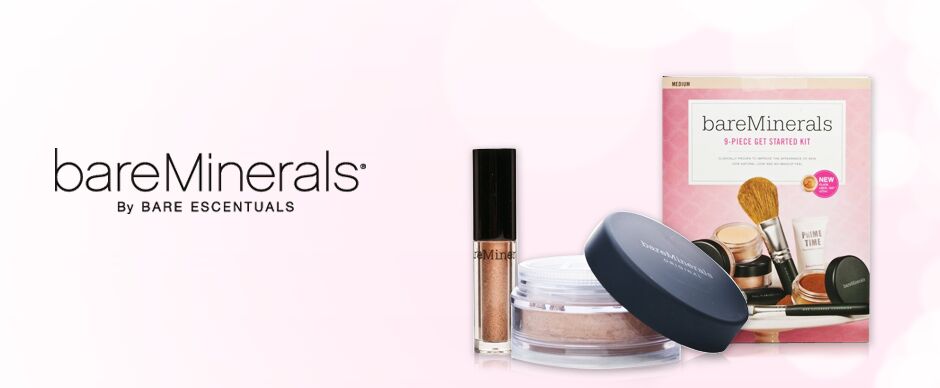 Health benefits of bareMinerals makeup
Minerals are a fundamental part of our world, and also of the best makeup. Ever wondered what the hype is surrounding the latest craze with mineral makeup? Perhaps you're just not convinced entirely about the concept of going 'green' with your makeup and leaving the conventional. Put your mind at ease and know that mineral makeup really is the safer choice simply because it is more natural and more organic.
bareMinerals entire colour palette of makeup is made with minerals as a fundamental ingredient. Each vibrant shade contains glistening pigments that are based on the cell-renewing power of minerals.
Minerals in makeup?! When did it all start?
Ancient history shares with us morsels of wisdom proving that earth minerals enhance one's looks more than anything else. Starting with early Egyptian beauty, minerals have actually played a part in makeup for centuries. Many ancient cultures used ground-up, natural minerals as a way to apply colour to the skin for decoration. Tribal markings, war paint, Cleopatra's finely kohl-rimmed eyes, these are all markings of minerals used in the world of makeup in years gone by.
The concept of minerals used in makeup was first marketed 1976 by a line of mineral makeup, bareMinerals. A prominent pioneer of the company, Diane Ranger, stated that she was shocked when reading the product descriptions of conventional makeup concerning the amount of chemicals that women are putting on their skin. The need for makeup that contains natural ingredients and a natural look and feel has grown since.
What makes mineral makeup different from the conventional stuff?
The ever growing demand for natural cosmetics has since been met by brands like bareMinerals. Products from this range use minerals like:
iron oxides
talc
zinc oxide
titanium dioxide
These minerals are micronized or ground and milled into tiny particles to create mineral makeup. Depending on the product, the minerals are micronized to different levels. A product with minerals that have been micronized to 6 times means the minerals are larger and will provide a light to medium coverage. Products with minerals that have been micronized 12 times create more refined particles that sit closer together and offer the skin more coverage.
One of the biggest key differences between mineral makeup and conventional is the ingredients that are not in mineral makeup. Mineral makeup does not contain the emollients, oils, waxes, fragrances, and preservatives that are found in most conventional makeup products. Mineral products are often noticed by their low odour because they are free of preservative and fragrances. If you want to be sure you are buying quality mineral makeup, read the label. It should mention "mineral-enriched".