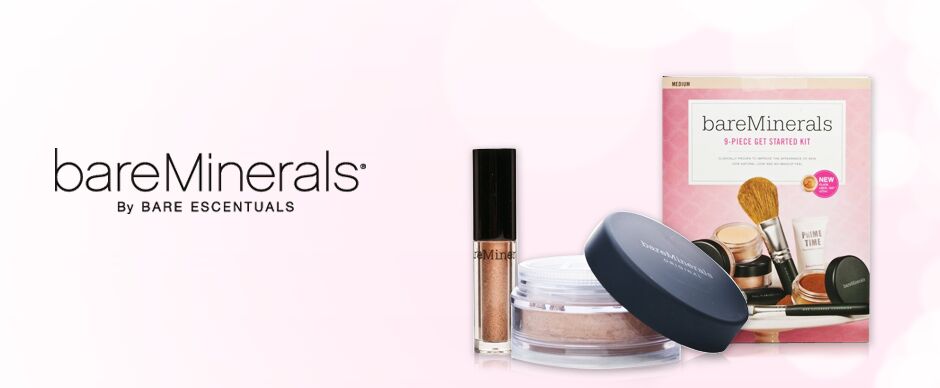 Questions about Bare Minerals
Is the makeup suitable for all skin types?
It's important to know that anyone can be allergic or sensitive to anything, and it is also worth remembering that you can develop allergies too. However, because Bare Minerals use only 100% natural ingredients in their foundations, concealers and powders, the chance of having an allergic reaction are very slim.
Is it safe for use on acne-prone skin?
Yes. Bare Minerals are completely non-comedogenic and allows the skin to breathe and function normally. It also offers unrivalled and natural looking coverage, making it perfect for use over irritation caused by sensitive and acne skin types. We have had many aestheticians report to us that they have seen an improvement in the skins of their clients since they have been using the Bare Minerals cosmetic line.
Does Bare Minerals work on mature skin?
Yes, Bare Minerals is perfect for use on mature skin types as the micro fine minerals will not set in fine lines and crevices, which in turn highlights the wrinkles to make you appear older. Instead, the mineral makeup works to reflect the light and leave you skin looking luminous, fresh and bright. A mature client should avoid cream based or shimmer finished eye colours, as these set in the creases and make them more visible.
What cleanser should I use?
Use your favourite cleanser and repeat twice to ensure all minerals are removed. Because the makeup is 100% pure, sleeping in the minerals will not damage the skin as the light weight formula allows the skin to breathe. However, we don't recommend this and still recommend you double cleanse the skin! They will not come off with just water.
Is it necessary to wear additional sunscreens when using the minerals?
It is not necessary to add more sun protection to your skin, as the minerals act as a natural shield against the harmful rays of UVA and UVB rays. However, if you decide to use extra protection, this will not alter the effects of the minerals so this is purely a choice of the client.
How soon can the makeup be applied after laser, microdermabrasion or peels?
The minerals can be applied immediately after a microdermabrasion or a light peel. They will not only cover the redness but the titanium dioxide and zinc oxide are known anti-inflammatories, and will help to soothe and calm reddening following these treatments. Application after laser resurfacing must depend on the physician's permission, which can be from 5-12 days depending on the laser used. Please speak with your specialist to discuss this. It is important that healing skin is protected from the harsh effects of the sun, and so although Bare Minerals makeup naturally offers SPF, we recommend using more to extra careful.