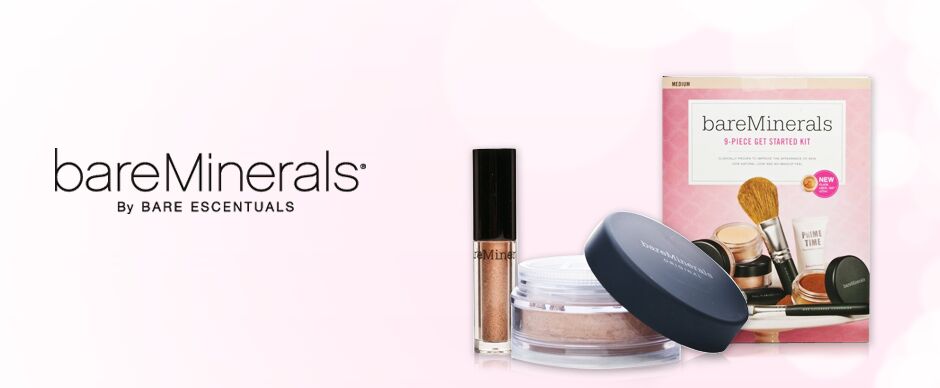 What is bareMinerals?
bareMinerals is a popular brand of makeup that is based on the goodness of minerals from the earth. Natural ingredients and minerals make up the primary base of all bareMinerals products. Foundations, concealers, and powders are enriched with minerals that help to protect the skin from the sun's UV rays, prevent premature ageing, and improve the skin's overall tone and appearance.
Which minerals are contained in bareMinerals products?
These products are made with minerals like iron oxides, talc, zinc oxide, and titanium dioxide. Depending on the product, these minerals are micronized to different levels to suit the specification of the product. If it is to provide more coverage, the minerals are micronized more than if the product is to provide a more light to medium coverage.
Is it safe for my skin?
During the many years that bareMinerals has been in the market there have not been any complaints of skin irritations. Why? This makeup line does not use emollients, oils, waxes, fragrances, or added preservatives. Products in this brand are often characterised by their moderate to low odour because they are completely free of fragrances and preservatives.
I have a problem with acne. Will bareMinerals products irritate my skin?
bareMinerals products are non-comedogenic and actually encourage the skin to breathe normally and function at its best. Products from this brand will provide you with a natural, even coverage that is unmatched by any other. It is safe to use of sensitive and acne skin types. Remember, though, to use a good cleanser to remove your makeup. Makeup clogged in pores over night can prevent the skin from breathing and cause skin allergies and acne.
Is bareMinearls effective on mature skin?
Yes, bareMinerals is effective and completely safe to use on mature skin types. Micro-fine minerals used in these products help prevent your makeup from setting into fine lines and crevices which give a cracked and older appearance to your skin. Minerals contained in it help reflect the light and encourage a fresh, luminous appearance.
What are bareMinerals cleansers?
bareMinerals cleansers are safe and should be used twice to ensure all minerals and makeup are removed from your face before going to bed. While bareMinerals makeup is 100% pure in its composition, using a cleanser from the same range will cleanse out the pores and help them breath so that the skin doesn't get clogged and damaged.
Should I wear sunscreen when using bareMinerals makeup?
It's not entirely necessary to wear additional sunscreen as the minerals contained in these products already protect the skin from UVA and UVB rays. However, if you wish to apply sunscreen before applying your makeup to provide you with extra protection, that is fine too and will not alter the effectiveness of the bareMinerals product.
Can makeup be applied after laser, microdermabrasion or peels?
Because bareMinearls is made of natural ingredients it can be applied immediately after an microdermabrasion or a light peel. It will not only help to cover any redness to the skin but will also calm and soothe the skin preventing and inflammation. When it comes to using this makeup after laser resurfacing, you must ask your physician for his/her advice as per your specific condition. In most cases you will have to wait between 5 and 12 days depending on the laser used. Remember, though, that it is important to allow the skin to heal and to protect it from the sun. Be careful and let your skin heal.