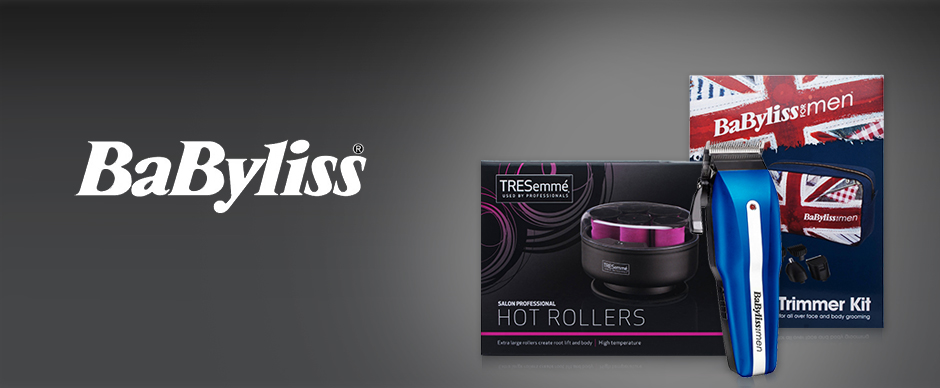 Looking after your hair while heat styling
If you regularly use heat styling on your hair, you need to make sure you're looking after it properly to avoid damage. If you don't look after your hair and apply heat to it every day then it could dry out your hair and leave it looking damaged and brittle. Babyliss dryers and stylers however, are specially designed to make it easier to care for your hair while applying the heat.
Their dryers include advanced airflow, heat balancing ceramic technology and frizz-control ionic conditions to leave hair smooth and shiny. Their straighteners' ceramic plates also contain nano technology and a sol gel finish for an effortless glide through the hair while keeping it beautifully smooth and sleek. Although Babyliss do a lot of the work for you in order to take care of your hair, there are some other simple steps you can take you keep your hair in excellent condition and avoid damage.
Eat the right foods, as your hair depends on a balanced diet as much as your skin and your body. Foods like salmon, poultry, eggs, walnuts, natural yoghurt and blueberries are rich in certain vitamins and minerals that help to fortify your hair follicles for healthy hair.
Rinse your hair thoroughly after shampooing and conditioning as any left-over products will dull your hair.
Avoid conditioning your hair from the roots as this will weigh your hair down. Apply conditioner from the mid-length to the ends.
If your hair is regularly heat styled and is prone to damage, occasionally use a deep conditioning treatment that will restore and revitalise your hair by giving it ultimate nourishment and moisture.
Try not to brush wet hair, as this is likely to cause your hair to stretch and break. So, gently squeeze out excess water rather than towel drying your hair and blow dry.
Always use heat defence products on your hair before blow drying and styling. Protective sprays or mousses will add moisture to your hair to prevent loss of natural moisture and also provides a protective barrier over the cuticle on the hair strand.