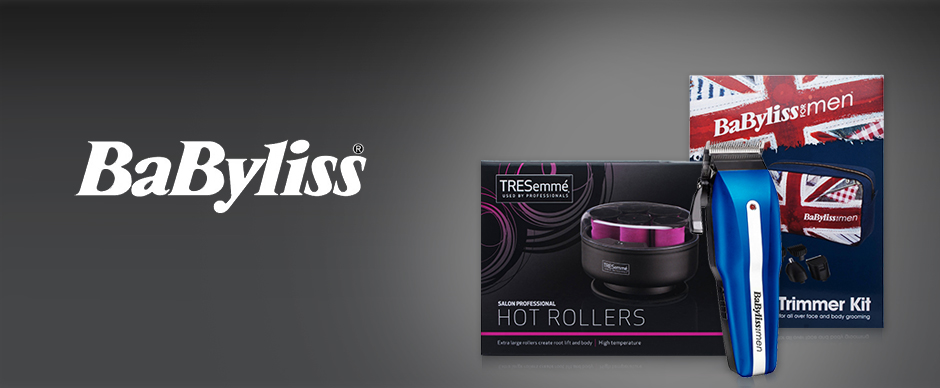 The hottest hair trends with BaByliss
Beach waves:
If you have naturally wavy hair then all you need to do is towel dry your hair, apply some salt spray to add some texture and blow dry your hair with your head upside down while scrunching your hair.
Naturally straight hair will need a little more work, so use a curling wand to gain tight curls before going to bed. These curls are best achieved with the Babyliss Curling Wand Pro. After sleeping on them, the curls will fall and become natural gorgeous beach waves.
You can also gain this look with a flat straightening iron. Simply go for large, lose curls and brush your fingers through when finished. For a natural look, curl sections of hair in different directions and complete with a texturising spray for a matte and messy finish.
Straight and sleek:
Place the concentrator nozzle on your hair dryer and then section your damp hair.
Using your brush, hold the hair taut and direct the airflow down the hair section to gain a super straight finish.
Once your hair is fully dry, use the cold shot setting to cool your hair and set your style.
Clip your hair into sections and straighten small portions of hair with the Babyliss Boutique Salon Control Straighteners until your whole head is complete.
Complete your look with a shine spray for an ultimately sleek and straight finish.
Big curls:
Volume always starts with blow drying, so flip your hair upside down and direct airflow towards the roots for maximum lift.
Big volume curls can either be gained with a larger barrel curling iron like the Babyliss Volume Waves or with their ceramic rollers.
Clip your hair into sections and curl each portion or roll it up onto the roller and clip to secure to your head.
Apply a quick spray of volumising hair spray before letting the rollers down.
Gently comb through your hair with your fingers and complete your look with hairspray.
The messy bun:
The messy bun is all about volume, so blow dry your hair with the Babyliss Boutique Italian Dryer with your head upside down and scrunch your hair while drying.
Spray your hair with some dry shampoo to add some texture.
Pull your hair into a loose ponytail with your hands, as high or as low as you wish.
Divide the ponytail into 2 sections and tease the hair to create ultimate texture.
With your hair divided into 2 sections, begin to wrap the hair in opposite directions.
Secure with bobby pins, gently pull a few pieces of hair out around the face and spray with hairspray to keep your look in place all day.
The sleek ponytail:
Use some texturising spray and work into your hair before blow drying.
Put the concentrator nozzle on your Babyliss Elegance Hairdryer and direct the airflow down your sections of hair for a sleek and straight finish. If your hair is wavy, then go over with some straighteners for a poker straight look.
Pull your hair into a sleek ponytail and tie with a hair band.
Take one centimetre of hair from the ponytail, wrap around the hair tie and secure at the bottom of the ponytail with a bobby pin.
Lightly pull out a few strands of hair from the top and sides of your head and complete the look with hairspray.