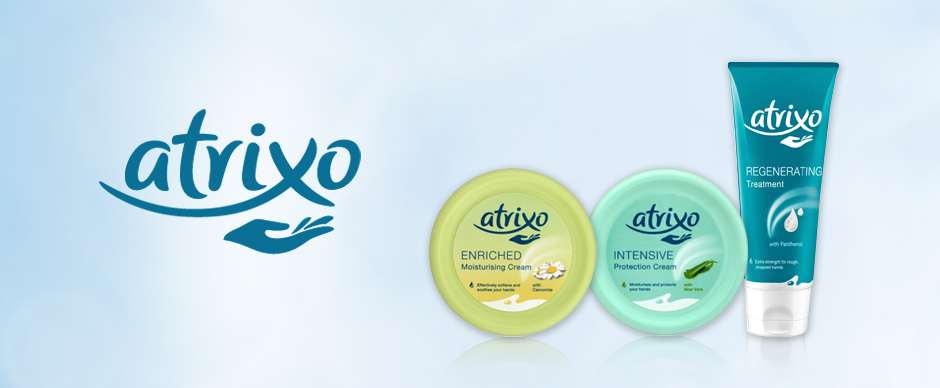 Quick Tips for Beautiful Hands
A sure sign of character is often the condition of one's hands, and as such it's a good idea to do your best to care for them.
Moisturise your hands with Atrixo before you start outdoor projects like gardening, painting, or weeding. Dirt particles don't get stuck into pores that have been well moisturised beforehand.
If you experience problems with calloused hands, apply a thicker layer of Atrixo cream and cover your hands by wearing a pair of cotton gloves overnight. It might slightly uncomfortable while sleeping, but you will notice a marked difference the next morning.
Wash your hands with lukewarm water, not hot.
If you can, it's best to wear rubber gloves while cleaning and gardening. This will protect your skin from drying out due to chemicals in detergents.
Keep your nails smoothed out at the ends to prevent chipped and brittle edges from breaking off the entire nail.
Massage your nails and hands with Atrixo to relax tired fingers at the end of the day. After applying Atrixo, roll a massage ball between your hands, across your palms and over your fingers. This movement helps to stimulate the reflexes in your hands as well as increases healthy blood circulation to revitalise even the tiredest hands.