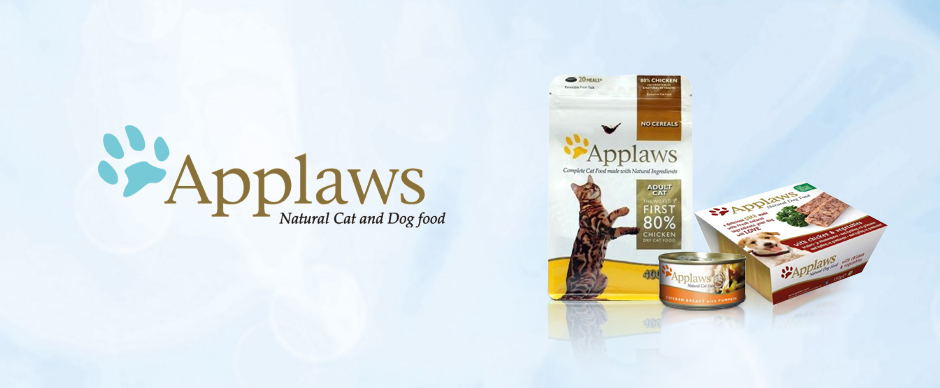 What makes Applaws different?
Applaws is different from other pet foods for one main reason: each and every one of their foods is 100% natural, using only the highest quality ingredients including meat and vegetables. Providing your pet with the best food is the heart and soul of Applaws and they take pride in their all-natural recipes that are both delicious and nutritious. Dedicated to the health and wellbeing of our pets, Applaws combines the best ingredients to ensure your pet gets the very best of nature that will keep them in excellent condition from top to tail!
Unlike other pet foods, Applaws doesn't create fancy packaging with photo-shopped pictures of their food. The images they use on their products are simply of the food inside, so there are no surprises when it looks just as good in your pet's bowl. You can even see the food for yourself with the world's very first see-through pouches! This just goes to show that Applaws have absolutely nothing to hide and their more than proud of the food they put together for your pet.
They also only look for the best of the best ingredients and won't scrimp on anything that goes into their food. They promise to use only the highest quality cuts of chicken or fish to ensure the best possible taste and satisfaction. They never use animal derivatives and steer clear of fillers, sweeteners, flavourings and unnecessary additives like cereals that are the top cause of dietary sensitivity and food intolerances and are used to "fill out" other dry pet foods. They will also never use misleading descriptions and they only ever list the products that they use. No ingredients are hidden and what you see is definitely what you'll get, which is nothing but fresh, natural food that your pet will love!