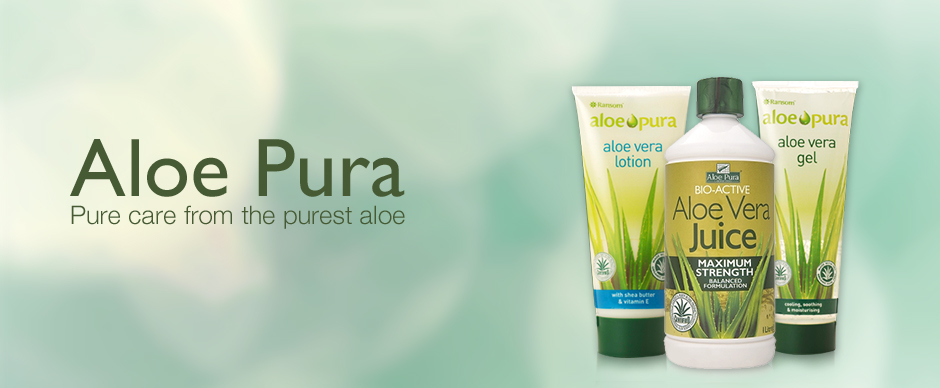 Aloe vera - digestive, antifungal and antibacterial properties
View article
Originally from Africa, the gel from inside the fleshy leaves of the aloe vera plant has been used since the 4th century BC to treat minor burns, intestinal problems like stomach ulcers, and to help speed wound healing.
Scientific studies have shown that a complex carbohydrate in aloe vera, acemannan, combines antiviral properties, antibacterial action and also stimulates the immune system. Gel-based creams are effective when applied externally to skin burns and wounds. Aloe vera gel-based drinks have also proved useful for people suffering mouth ulcers and peptic ulcers (unless they are drug-or stress-induced).
Aloes and aloe gel are often confused with each other. Aloes, which are obtained by evaporating water from the bitter yellow juice drained from the leaves, contains anthraquinones - a strong purgative often used as a laxative. Aloe vera gel, on the other hand, is obtained from the jelly-like tissue in the centre of the leaf, and does not contain any anthraquinones.

The healing power of plants
View article
The next time you have a sore throat, throbbing head or mouth ulcers or you're just feeling under the weather, look for a cure amongst the plants on your windowsill before traipsing off to the chemist.
The leaves and petals of many household plants and herbs can be transformed into medicinal infusions, compresses and therapeutic oils or sipped as healing teas. They take only minutes to prepare and are safe and simple to use, without any of the side-effects of prescription drugs.
Aloe Vera - What it's good for? Minor burns, eczema, acne, nappy rash
Spiky Aloe Vera plants beloved by interior designers are one of the best instant treatments for burns. 'No kitchen should be without one' says Dr Peter Atherton a Buckinghamshire GP who believes strongly in their healing powers and recommends them to patients for eczema and minor burns.
Aloe Vera (aloe barbadensis) grows happily on a sunny windowsill in a well-drained pot. The clear gel found inside the leaves, contains a rich natural cocktail of more than 30 vitamins and minerals including lignin which rapidly heals epithelial tissue - the delicate layer of cells that line the surface of the body.
Aloe Vera is excellent for all minor burns and can also give rapid relief for acne sufferers and even babies with nappy rash.