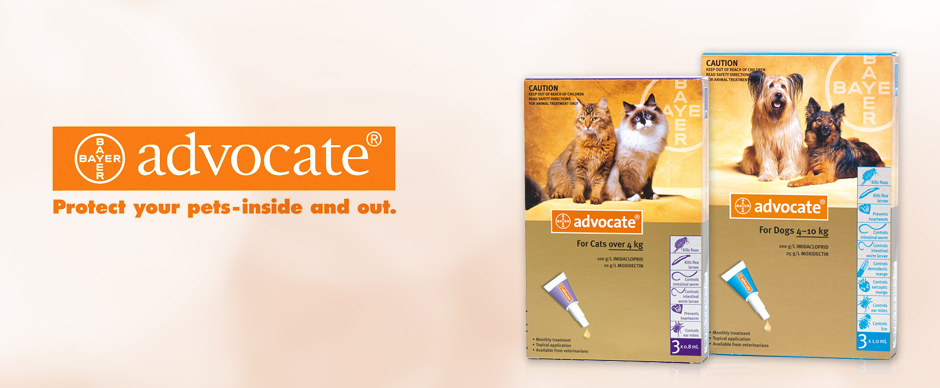 Advocate is a topical treatment for the treatment of fleas and worms, which is absorbed into the bloodstream upon application.

It can be used both as a treatment for these problems, or as a preventative measure for pets potentially at risk. It comes in two specialised formulations for cats and dogs, and is applied directly to the skin, rather than in the form of a tablet or injection.

It kills and prevents both internal and external parasites on your pet, including gastrointestinal worms, lungworms, ear mites, sarcoptic mange and demodex mites. The correct amount of formula for each application is contained within pipettes, so you know that you are administering exactly the right volume for optimum effectiveness.

Each application gets to work rapidly on your pet, killing adult fleas within 12 hours, and should be used once a month in order to keep fleas and lice at bay.