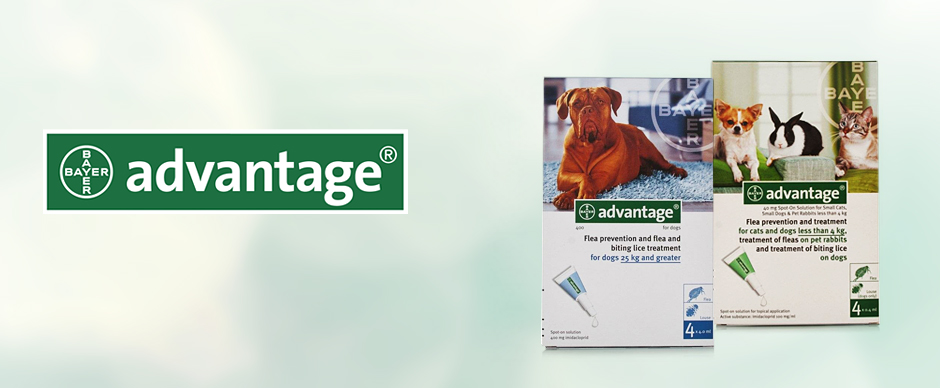 Frequently Asked Questions
How often should I use Advantage?
Advantage should be used monthly. In rabbits it can be used as often as weekly when dealing with an infestation.
Do fleas have to bite the pet to be killed?
Once applied, Advantage spreads rapidly across your pet's skin and into the lipid layer. Fleas do not need to bite the pet to be killed by Advantage.
Can Advantage be used to treat Flea Allergy Dermatitis (FAD)?
Advantage can be used as part of a treatment strategy for the control of Flea Allergy Dermatitis in cats & dogs, where this condition has been previously diagnosed by a veterinary surgeon.
How should I deal with a flea infestation in my home?
Due to the flea lifecycle, new fleas may continue to emerge in the home for 6 weeks or longer after initial application of Advantage, therefore more than one treatment may be required. It is also recommended that all cats, dogs and rabbits in the household are treated. Suitable environmental measures are also recommended. Regular use of Advantage will prevent re-infestation.