Shop by Brand
Browse by Category
Sore Throat
Refine by Brand
Browse our list of questions and answers, or ask your own health question.
View questions »
Submit a question »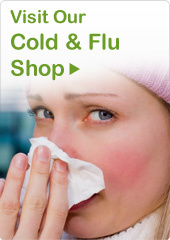 Why Chemist Direct
UK's Number 1

Online Pharmacy

FREE

Fast Delivery

Express

Delivery

Confidential

& Discreet

Regulated

& Approved Pharmacy

Secure

Shopping

Run by

UK Pharmacists

Genuine UK

Sourced Medication

UK Based

Call Centre
Sore Throat
Our Sore Throat Favourites
Featured Sore Throat Products
Lozenges & Syrups

12 lozenges
90p
YOU SAVE 9p

150ml
£3.81
YOU SAVE 38p
Chemist Direct can help with all symptoms of cold and flu. If you have a sore throat, we have sore throat remedies, conventional cure for sore throat, or if you have catarrh, coughs and a cold we have products from
Nelsons
,
Sudofed
,
Dequacaine
,
Tixylix
and many more that can help. If you are in need of sore throat remedies or a cure for sore throat, think chemist direct. If you are looking for a way to Treat Sore Throat then look no further. Chemist Direct have many Sore Throat Medication Products at up to 70% off high street prices. Every order of Sore Throat Medication to help Treat Sore Throat promises fast delivery, secure ordering and discreet delivery direct to your door.