Shop by Brand
Browse by Category
Prescription A-Z
Refine by Brand
Great Savings On Frontline
Take advantage on Frontline this flea season with a massive 40% saving off Vet prices.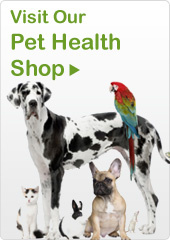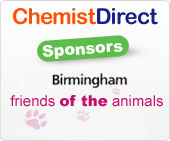 Why Chemist Direct
UK's Number 1

Online Pharmacy

FREE

Fast Delivery

Express

Delivery

Confidential

& Discreet

Regulated

& Approved Pharmacy

Secure

Shopping

Run by

UK Pharmacists

Genuine UK

Sourced Medication

UK Based

Call Centre
Our Prescription A-Z Favourites
Featured Prescription A-Z Products
Order your pet prescription online at Chemist Direct
By ordering your pet prescription online you can actually save money from what you could be paying at the vet's. In this section you will find almost every treatment available for your pets from A-Z, so you can be sure to find what you are looking for.
What you will find
All medicines we supply are available at a fraction of the cost to most vets, so it makes sense to buy from us. We stock Advantix, Advocate & Milbemax to name a few. Browse this section to find what it is you're looking for and see how much money you could save.
Take care of your pet's health with pet prescription medicines from Chemist Direct