Shop by Brand
Browse by Category
Jarred Food
Refine by Brand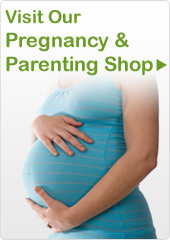 Why Chemist Direct
UK's Number 1

Online Pharmacy

FREE

Fast Delivery

Express

Delivery

Confidential

& Discreet

Regulated

& Approved Pharmacy

Secure

Shopping

Run by

UK Pharmacists

Genuine UK

Sourced Medication

UK Based

Call Centre
Our Jarred Food Favourites
Featured Jarred Food Products
Help baby explore his taste buds with baby food from Chemist Direct
Weaning is an exciting time for both you and baby. As his taste buds develop, he will decide if he prefers sweet to savoury or indeed over time, both. Luckily for you and baby we stock both, so once his taste buds develop you can be ready with his savoury dinner and sweet dessert from Cow & Gate, Heinz, Hipp or Holle Organic.
Baby food for all 3 stages
Jarred food is a great, convenient way to give your child the nutrition he needs. It also helps you to discover what flavours he's keen on and ones he is not. And by doing this, if you ever choose to create your own concoctions at home, at least you will know the varieties he likes.
Give baby the best with baby food from Chemist Direct