Shop by Brand
Browse by Category
Hand & Nail
Refine by Brand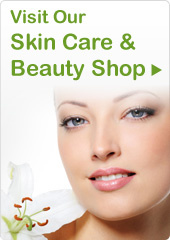 Why Chemist Direct
UK's Number 1

Online Pharmacy

FREE

Fast Delivery

Express

Delivery

Confidential

& Discreet

Regulated

& Approved Pharmacy

Secure

Shopping

Run by

UK Pharmacists

Genuine UK

Sourced Medication

UK Based

Call Centre
Our Hand & Nail Hot Picks
Featured Hand & Nail Products
Cuticle & Nail Treatment

15ml
£13.99
YOU SAVE £5.00

17g
£4.51
YOU SAVE £1.48

13.3ml
£8.95
Hand & Nail Cream

100ml
£5.05
YOU SAVE 41p

75ml
£4.99
YOU SAVE 11p

85g
£7.29
YOU SAVE £2.70
For beautiful, show-off worthy hands choose hand & nail products from Chemist Direct
Our hands are one of the first things people see when they first meet so their appearance is paramount therefore a hand & nail cream is a must. These can also help signs of ageing. Cuticle treatments are necessary to keep nails healthy so that applying nail polish looks beautiful. If a salon-worthy manicure is what you are after, we have manicure kits too.
Want to flaunt your mood?
Nail polishes are the best way to do this. If you are happy, choose a bright vibrant shade, flirty – try a passionate red or orange colour and if you are in a romantic mood maybe try a pink or pastel shade. The possibilities are endless. They can also help dress up any outfit and make it 'pop'.
Let Chemist Direct keep hands happy & healthy